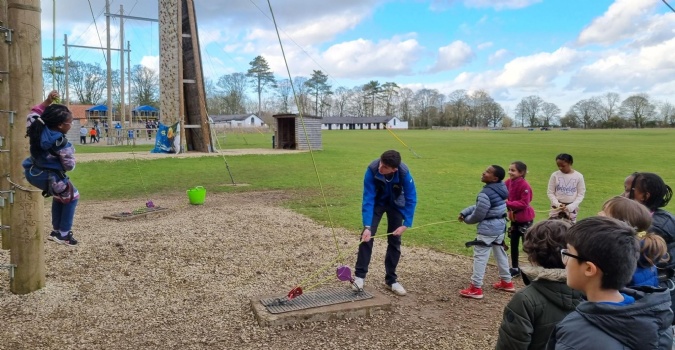 Year 4's in the Federation went to PGL Swindon on their school journey from 13th - 17th March. It was a great experience for everyone involved. We got to try amazing activities like rock climbing, canoeing, abseiling, raft building, zip lining and more. Some activities required bravery and courage and some activities needed problem solving and team work. We were all so proud of how the children went outside their comfort zones, many trying things for the very first time, and had lots of fun doing it.
"We had a really fantastic time on school journey, and we did some really great activities. We did Canoeing, Giant Swing, Jacob's Ladder, Areoball, Trapeze, Rafting, Rock Climbing and many more. We had great fun and did lots of things we had never done before, learning lots of new skills! We worked in teams to achieve our goals in each task!" Written by one of our Year 4 pupils.
Have a look at our pictures below to see how we got on!