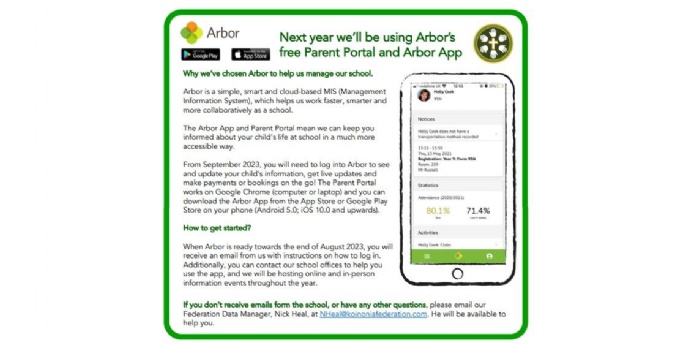 Dear parents and carers,
As part of constant improvements to our practice, we have been trialing a number of different types of software to improve communication with families. We have listened to parents' feedback requesting an easier way to communicate and view all their child's information. Therefore, we are excited to announce from this September 2023 all parents and carers across the federation will be able to use one App on a phone, tablet, or computer to access all student information in one place, including communications and payments.
If you do not currently receive emails from the school please email our Federation Data Manager, Nick Heal on NHeal@koinoniafederation.com who can update your contact details on our system.