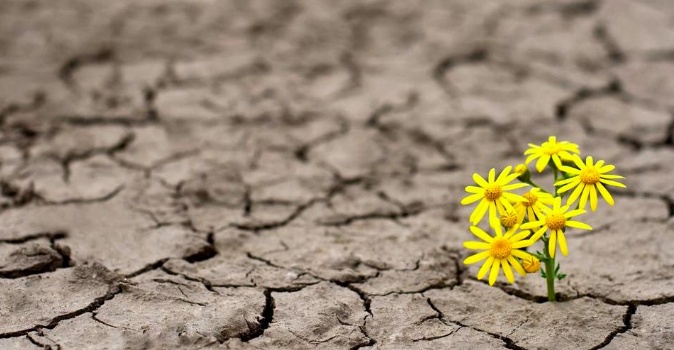 Some days it is really slow going.
It feels like hard work to get up and get going.
The day seems to take extra energy to get momentum, to find traction and to gain ground.
It's days like these we are thoughtful for the things we have lost and the moments missed.
But that's not a bad thing.
A few years ago there was a Pixar film called Inside Out that was made.
It was a deep story about a character who was dealing with many things in life:
moving house, losing friends, growing up, new home, new school, new clubs.
And the film focuses on the parts of her personality trying to come to terms with the changes.
The 'Joy' character spent all her time trying to keep everyone happy but ultimately needs to allow everyone space and time to lament.
Lament is mentioned in parts of the Bible where God's people start remembering good things that have happened in the past, to recognise the place where we are and to dream of a brighter day.
The People of Israel wept for the land that they lost.
They sang sad songs, they told stories of times gone by, they looked forward to days when they would return to The Promised Land.
They tried to make plans of times to come.
And through this time, as we have tried to stay upbeat, we also need to recognise missed parties, meals not shared, family and friends gone unvisited.
But as we lament at the end of the school year of the things that have been missed or lost. As we lament the last days of term with the normal endings, closures and celebrations it is also time to consider what matters most and what we will do as soon as we have the next opportunity.
To plan better days, to sing brighter songs.
Maybe in the days ahead you need to give yourself time to reminisce, to sing sad songs and dream for better days.
In the days ahead make lists of the bigger, brighter celebrations that you will have when circumstances allow.
And then remember the happy days, the slowed-down days, the days of sorting, the days of sunshine, the extra days at home.
And with plans in your head and love in your heart, move into tomorrow knowing that you have walked through it in faith.
As the Lord Jesus lamented in the Garden of Gethsemane may we lament the possibilities past and love the dreams to follow.
As Jesus cried at the loss of His friend, may we weep at what we have lost but remember of how we were blessed.
And as we look for brighter days, May we see the sunlight break on our horizon and feel the warm glow of things to come. Amen.
It's not wrong to not be strong every day.