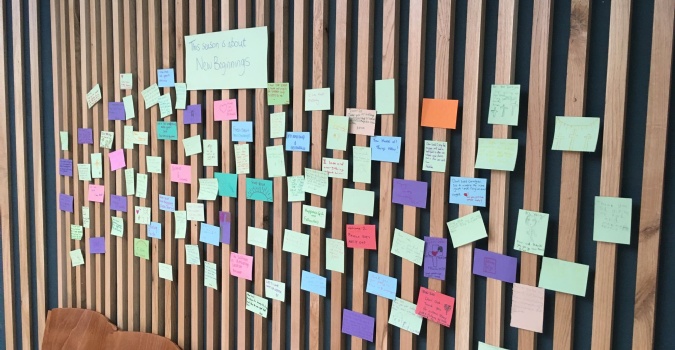 This Term - the start of a new year - has seen the chapel as focal point for young people considering 'New Beginnings'
Students have been adding prayers to the prayer wall, leaving thoughts and prayers and pictures about new challenges, new starts and being new.
What are the new things you've started recently? Did it go well or were there some bumps along the way? As God created the world, His people and His perfect creation didn't end up the way He had hoped. At every opportunity He reaches out to His people - us - to bring them close to Himself and care for us.
In all your new beginnings, or supporting those who begin new things, may you feel God close to you.