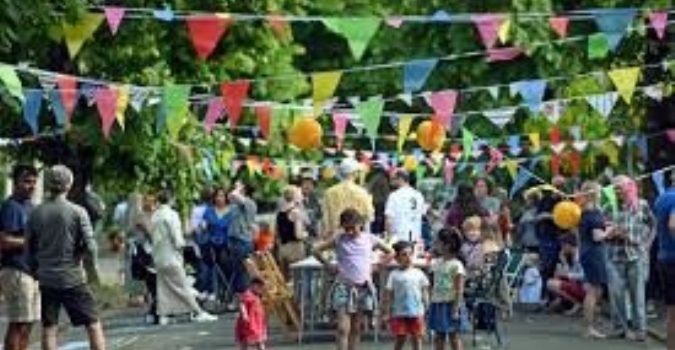 It's been a very unusual weekend.
Set aside the weather – from pouring rain on Saturday to bright warm sunshine on Sunday and then warm drizzle on Monday.
I wonder how the weekend was for you?
Did you watch the Coronation? Did you find yourself caught up with the celebrations, were you following the news, looking at the pictures or did you venture into town?
Did you celebrate at home? Did a street near you close for a party, did you see the bunting and the flags?
The Coronation was an interesting moment for the nation. Although people were divided over the need for it, the cost of it, the reason behind it – it did do something that not many other events achieve: It inspired communities to celebrate together.
In neighbourhoods near us, dining tables and chairs were brought into the street and food was prepared for neighbours as if they were friends. In Churches, tea parties were organised and doors opened to the wider community.
When do we do that normally? When do we go to that extent to celebrate? Christmas and Easter are celebrated as families, Summer barbecues encourage friends to get together, but not a lot of other events encourage us to share with neighbours and encourage those we live near to come and meet the street.
Maybe we should do this more often? Maybe barriers would be broken down? Maybe communication and community cohesion would grow between us? Maybe our streets and neighbourhoods would benefit it ways that we couldn't dream of?
When we meet together and eat together, something special happens. Jesus knew this, Jesus encouraged this and Jesus encourages us to keep doing this. Set out a space and invite people in. Treat them as special guests regardless of who they are to other people. Show care for others and watch as community, fellowship and faith grows.
May you be inspired to plan for the future something that brings people together in a positive way. May God bless you as you seek to know and show love for your community and your social networks. May the Holy Spirit encourage you in all that you do. Amen