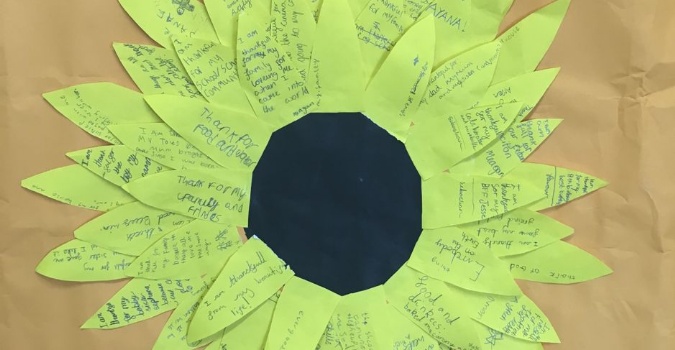 Tis the season to be...watching and waiting
The time to be jolly is Christmas but we are only just entering Advent. Advent is a time to consider what is about to happen and prepare ourselves for God to act in a significant way. We dress the altar in purple, as we do during Lent, to signify a time of preparation and prayer.
In Year 3 at Christ Church we created a prayer flower – made up of all the things we are thankful for this year before we think about what Christmas and the New Year brings.
As Mary watched and waited faithfully for God to act, as the shepherds watched over their flocks and the wise men watched and waited for a star to appear, so we have time to watch God act in our world as we wait to celebrate his birth.
Will you give yourself time to look at what God has done for you this year?
Will you allow yourself time not to rush into Christmas but to savour the time we have?
Will you watch for the ways God is acting in your life and for you to say 'Yes Lord, let it be as you have said'?
My prayer is that you will be blessed generously by God as you seek to generously bless others in your life. Enjoy Advent and have a Joy-filled Christmas.