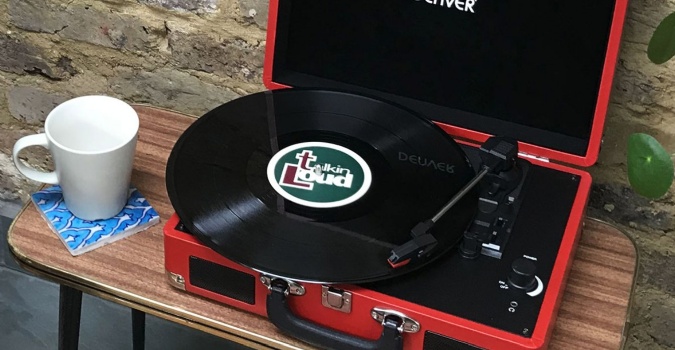 I don't know if you know the song by McFly but it's been going around my head for days.
Stay with me… You see, they have recorded a version of it on Youtube in their homes and dedicated it to the NHS and keyworkers keeping the country going. My wife, Cath, shared it with me and now one line in the chorus is on eternal repeat in my head. It's called an Ear Worm and I get them most days. There is often either a few words or a phrase on repeat in my head, and sometimes it's a line of a song. Like a record player stuck in a loop.
Maybe you know what I mean, maybe you get them too.
And sometimes they feel like a burden but often they are a creative reminder of words that have connected with me in some way.
At the moment it is a chance to reflect on what we do and why we do it. Teachers teach – not because they love the paperwork, endless marking and assessment and the joy of taking their work home with them, but because of the children and young people they serve. Likewise for Nurses, Doctors, Playworkers, Youthworkers, Hospital Play Specialists, Occupational Therapists, Counsellors and any amount of those who work with people.
Priests have it double – It's all about you can refer to those parishioners and parishes we serve, or in my case the schools, staff, students and parents, but also to God for it's all about Him too. It reminds me of another song by the Christian songwriter Matt Redman who sings 'I'm coming back to the heart of worship and it's all about you. It's all about you, Jesus.'
I wonder if there are some words that need to go on repeat in your mind today – words of encouragement, words of hope, words of power that spring you into your day and into life in all its abundance. John 10:10.
Is there a song that needs to be on repeat in your car or your headphones today that remind you of the love God has for you and that the end of this lockdown is the light at the end of a path we are walking together. John 3:16.
If we are away from the ones we came to serve, is there a way of capturing them in your mind's eye today and reconnect with the skills and passion that God gave you in the first place. Romans 12:6-8.
Today I will most likely be able to swap one ear worm for another – the challenge is: Which one do I want to plant in its place that will see me through the day with God in my mind and you all in my heart.
Enjoy your day and remember – It's all about you!
(Take care of yourself, be kind to yourself, keep yourself safe – both physically, mentally and emotionally – and you will be in a much better place to bless others).
Amen!