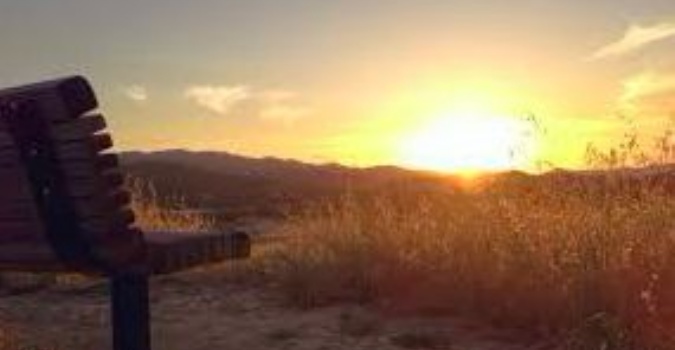 It is that time again. The week has rolled around and we find ourselves at Friday.
And then we are faced with the Weekend – typically it has been for some a time of rest, space to slow down.
For some it includes a time of Sabbath rest.
I worry that we have lost the meaning of Sabbath and forgotten all our ways of resting.
A day not engaged in work has been replaced by days of catching up with housework and washing.
A day set aside for rest and thoughtfulness replaced by days of errands to run, tasks to complete and preparations to be made for the week to come.
But we were designed by the God who sets apart the Sabbath.
Time to reflect on our week gone by, to search for the glimpses of good things and give thanks.
Time to offer to God thanks for the blessings that we have had and for those that will come.
Time to seek energy from God to rebalance ourselves before we take on another week and all that it brings.
Would we run a race without readying ourselves first?
Would we play a match without reconnecting with our team and reminding ourselves of our skills?
Would we seek to build something without planning permission, guidance and the right stuff at hand?
But for some the Sabbath cannot be a whole day this time.
And for other the Sabbath will always include others in their care.
But the Sabbath can be just taking a few minutes to offer thanks, to pause for a while – a few minutes just to start.
A sweet song to listen to and a soft chair to rest in, a cuppa in one hand.
A walk through a park, a few moments to capture the songs of God's creation and the sights of His blessed nature.
For as we gaze on golden sunsets and pristine roses blooming, hear the birds sing sweetly and the swaying of the trees –
it reminds us that more love and care went into creating us in His Divine image.
And as we refill the God-Shaped space within our hearts with thoughts of gratitude we are filled with a Spirit that feeds the soul and repairs the restless child of God.
So what will you do to set aside a Sabbath moment this weekend?
Will you plan for it, plot it in your diary, prepare for it like it really is a longed-for thing?
And will you help others sit at Sabbath time and encourage them to close their week.
Have a good weekend. May you find rest where you need it, smooth waters for you to sail and a gentle breeze to calm you.
And May God be your guide until we see each other again. Amen.