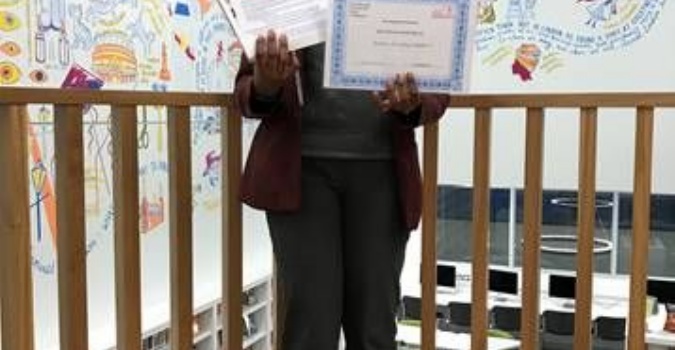 As a part of enrichment programs in the Library some of our students have participated in the RBG Poetry Competition.
Eniola's poem "Other" stood out to many of the judging panels for its emotion and powerful use of repetition to challenge attitudes effectively. The use of questions also added to the overall effect.
As a result poem "Other" by Eniola Oladimeji 10AOU is the runner up in the whole KS4 in the Royal Borough of Greenwich.
We hope, this continues to inspire Eniola and rest of the students at SMM to write and engage even more with poetry and many opportunities at SMM. Well done Eniola!