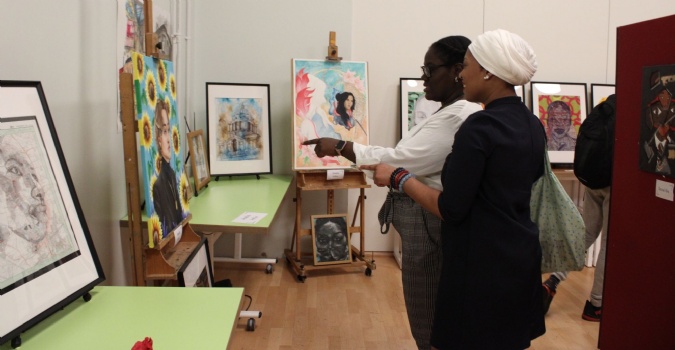 We at St Mary Magdalene had a wonderful evening celebrating the end-of-year art exhibition of our talented year 11 and year 13 students. The celebration kicked off with a stunning violin performance by Cynthia (from 9SJS) and closing remarks from Ms Anderson, the Art Lead.
The temporary gallery space was filled with an amazing turnout of attendees. Witnessing our students' artworks in a professional setting was an impressive and inspiring experience. It was also heart-warming to see our students discussing their pieces with guests.
The exhibition was enjoyed by a diverse group of attendees, including students, parents, school governors, staff, and even primary school students who were visiting a secondary school for the first time. We would like to extend our gratitude to everyone who came to support the students' accomplishments. Once again, congratulations to our talented art students for their remarkable work!