Religious Studies
Aims and objectives
•To know about and understand Christianity as a diverse global living faith through the exploration of core beliefs using an approach that critically engages with biblical text.
•To gain knowledge and understanding of a range of religions and worldviews appreciating diversity, continuity and change within the religions and worldviews being studied.
•To engage with challenging questions of meaning and purpose raised by human existence and experience.
•To recognise the concept of religion and its continuing influence on Britain's cultural heritage and in the lives of individuals and societies in different times, cultures and places.
•To explore their own religious, spiritual and philosophical ways living, believing and thinking.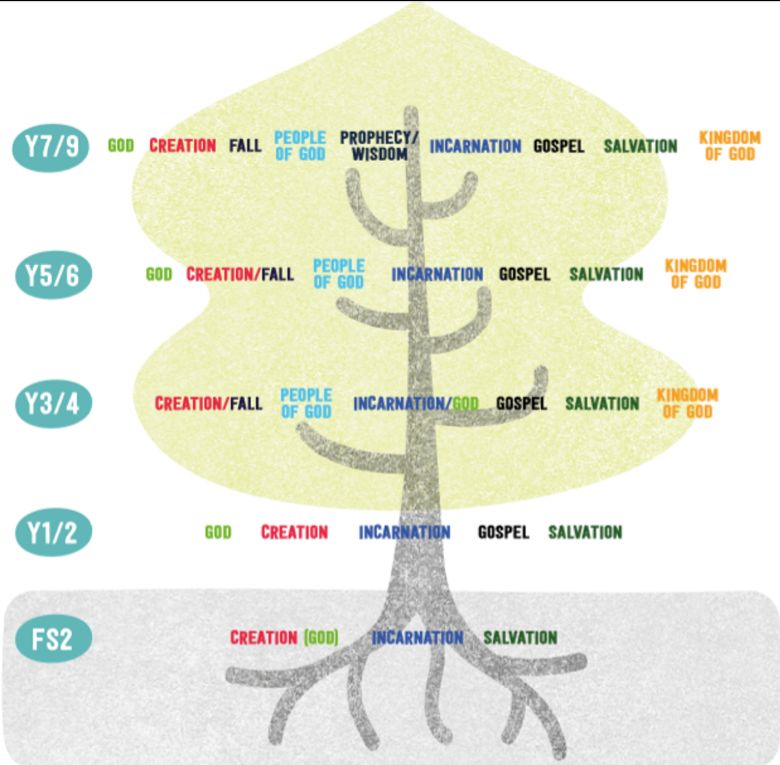 "Use knowledge as a kind of scaffolding to help build a structure of love and understanding. Your knowledge is useful when it is used to promote love, and becomes useless, even harmful, when separated from such an end." Saint Augustine of Hippo (Letter 55, 33)
Documents below: