OUR VISION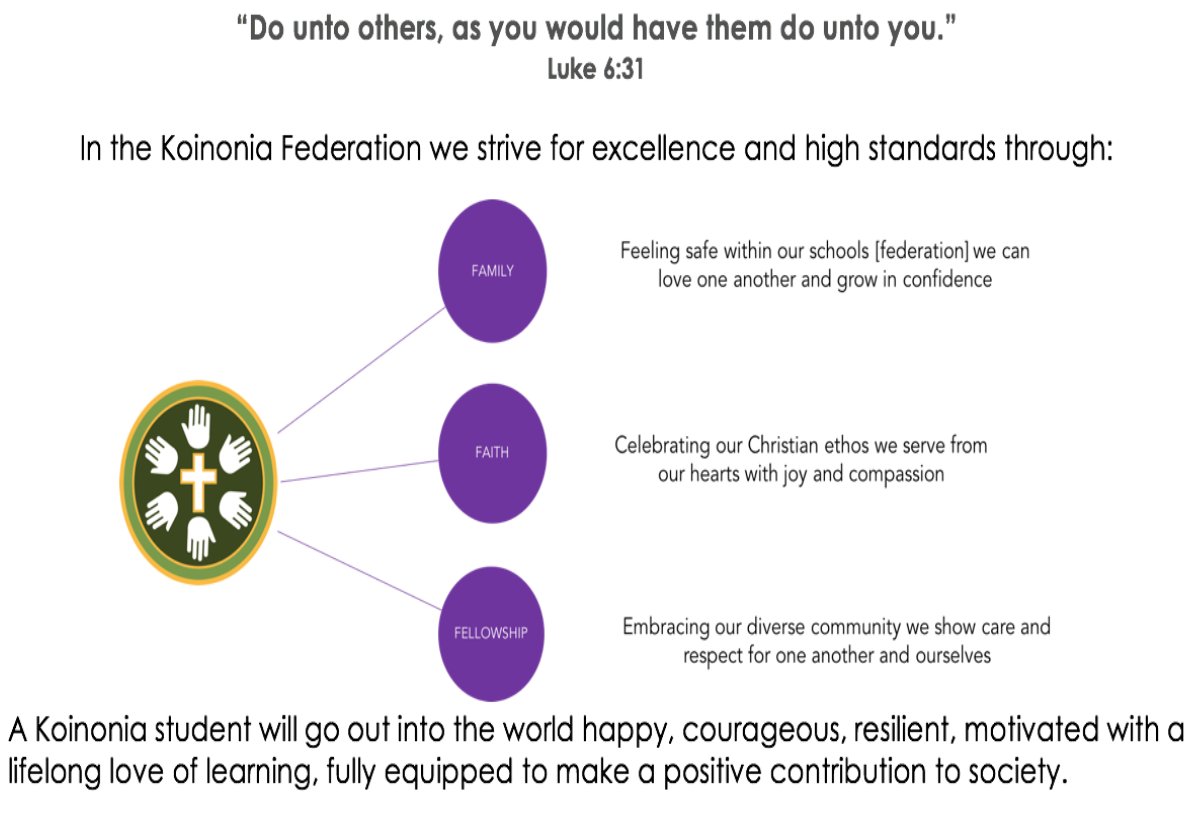 To live as family: students joining St Mary Magdalene belong to the school family. In or outside of the classroom students learn to be a friend to all and to trust each other at all times. Our pastoral structure ensures that every student is known individually. Students enjoy coming to our school and feel safe and secure. The three schools in the Koinonia Federation work closely together. There are opportunities for students to develop their mentoring and leadership skills. All students new to the school are mentored by their own student Guardian Angel who will support their induction into St Mary Magdalene school life.
To grow in faith: the school is fully inclusive and welcomes students and staff from all faiths and with no faith. It journeys with each individual from where they are by strengthening, challenging, supporting and nourishing them. Collective worship is a key part of each day. We come together either as a family group, house or year group to spend time in reflection allowing us to grow in our spirituality. Led by senior leaders or the church chaplain, collective worship is a creative and responsive time that follows the Anglican calendar and also acknowledges the key dates in other faiths. Religious Studies, the school's specialism, is a central element of the curriculum and provides the opportunity to learn about the religion and its impact on science, culture and society. Within the extra-curricular programme there are other activities including Bible club which all students can attend.
To be united in fellowship: the all-through school celebrates and embraces the diversity of the communities from which the students come. We work hard to create unity through fellowship. Students flourish in companionship with others through mutual trust and sharing of experiences, interests and activities. The school has a very active parents' association that runs social events for school families. St Mary Magdalene is an outward looking school and works hard to serve its local community through activities such as foodbank collections and responding to natural disasters in areas of the world in which our students have family.
ST MARY MAGDALENE TRANSFORMS THE LIVES OF PUPILS AND THEIR FAMILIES BECAUSE THE WHOLE STAFF AND GOVERNING BODY SHARE A DEEP UNDERSTANDING OF THE SCHOOL'S CHRISTIAN IDENTITY, ITS CORE PURPOSE AND DELIVER THE VISION WITH PASSION AND INTEGRITY.

- SIAMS 2018
To view our Chaplain page please click here.