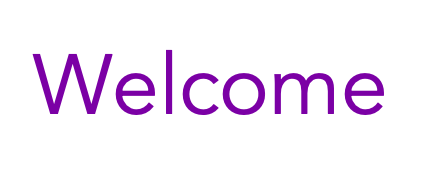 We invite you to watch our introductory video and find out what our Vice Principal and Head of Sixth Form have to say about our brand new Sixth Form provision.
After you have had a look at our introductory videos, browse this virtual experience at your leisure, focusing in on those aspects of school life that you are most interested or concerned about and on those subjects to which you are most drawn - enjoy!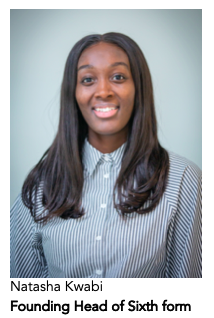 Prospectus: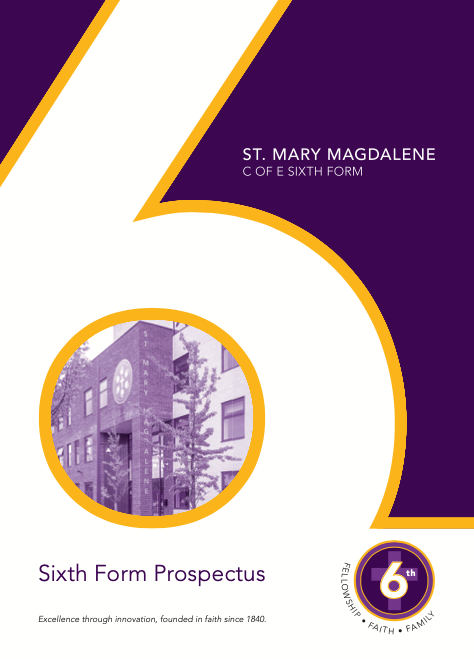 Introduction
Welcome to our Sixth Form:
Meet the Staff: Vice Principal and Head of Sixth Form
Leadership & Volunteering
The Sixth Form Leadership and Volunteering programme builds upon previous traditional leadership roles (such as Head Students and Prefects) and combines them with volunteering schemes such as paired reading with students in our primary phase and mentoring schemes with our younger students. The school has an excellent reputation for its involvement in the wider community and has developed some successful links with local organisations (e.g. the local homeless shelter and the local foodbank) giving you the opportunity to volunteer and serve others.
Student Support
At St Mary Magdalene we pride ourselves on being a very supportive and inclusive school. We are aware that Post 16 study can be intense and therefore have a variety of ways to support you with;
Academic Support
Learning Support
Pastoral Support
Career Support
University Support
Financial Support
Click here to find out more!
Year 12 Admissions
Click here for more information about our Year 12 admissions.
FAQS
If you have any further questions and would like to be contacted by someone from our Sixth Form team please complete our contact form below:
FOR VISITING ST MARY MAGDALENE'S SIXTH FORM OPEN EXPERIENCE.
Our application form is now LIVE!