We are very proud to be able to offer you as families and the students of Greenwich the opportunity to study at our Sixth Form provision.
We have spent many years working on our All-Through School vision and it is with great pleasure that we are now able to offer high quality provision for 16-19 year olds.
You will have the opportunity to study a range of A levels and BTECs as you prepare for your future. In addition, as an All-Through Federation we are able to give you the opportunity to take on many leadership roles which will enhance your interpersonal skills and confidence as well as giving you the opportunity to serve others. We are confident that our modern, well-resourced building and highly competent and skilled staff will successfully support you as young adults as you take the next step in your education career.
We aim to develop you as an individual who can go out into the world happy, courageous, resilient, motivated with a lifelong love of learning, fully equipped to make a positive contribution to society.
We look forward to working with you as you prepare for your future either in Higher Education or a professional career.
Mrs Claire Harrison & Mrs Victoria Wainwright
Federation Executive Co- Headteachers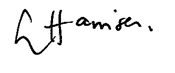 Mr Razwan Hussain
Principal